Description
Baroque aesthetics are the star in this apartment. Impressive lighting fixtures, carved plaster details and carefully selected art pieces adorn most areas of the property, giving it a special style, as well as personality.
In the spacious living room, the marble floor and the modest fireplace stand out, while the imposing black details and the mosaic tiles in the bathroom and kitchen compose a portrait of masterpiece decoration.
Finally, the opening between the junction of two major central streets of the city ensures a spectacular view.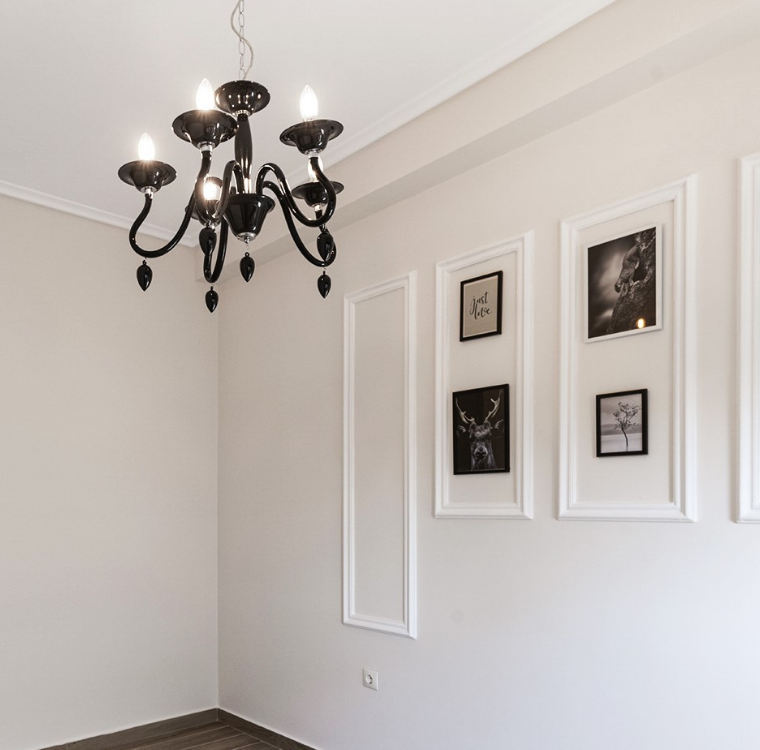 Project description
✓ Front view ✓ Corner
✓ 2nd floor
✓ 78 sq.m.
✓ Fireplace ✓ 2 Bedrooms
✓ Very large balcony ✓ Unlimited View
✓ Elevator
✓ Year of construction: 1986