Description
In this apartment the view from the balcony takes your breath away.
Particular emphasis has been placed on the selection of marble, a material that gives timelessness and luxury to the places where it is placed.
It is distinguished by the creative asymmetry of the lighting sources in the living room, while the impressive vintage lamp in combination with the embossed wood in the kitchen create an impressive effect of modern rustic aesthetics.
Finally, white granite and mosaic-look tiles have been chosen for the bathroom.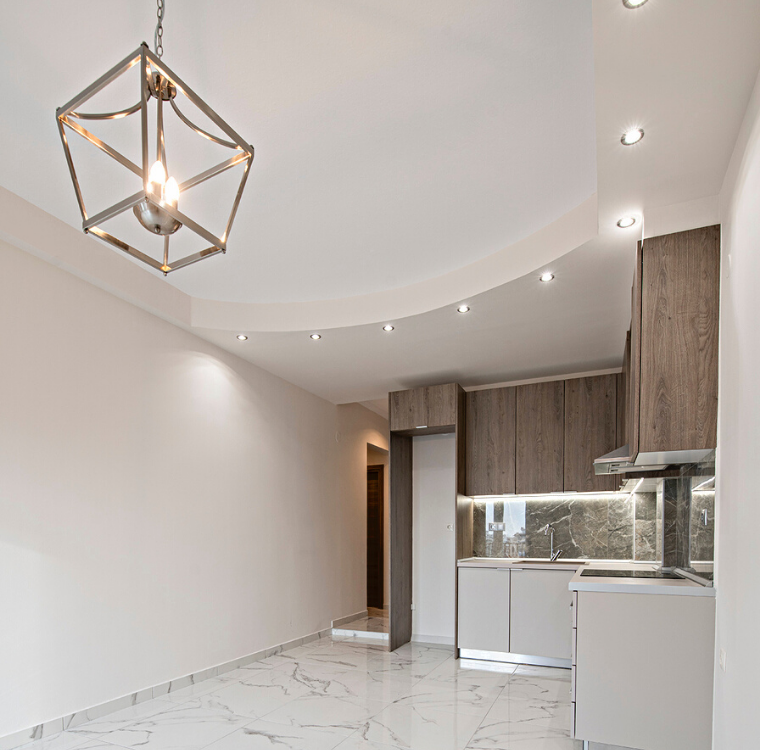 Characteristics
✓ Front
✓ Airy
✓ 3rd floor
✓ 69 sq.m. mixed
✓ 2 Bedrooms
✓ 2 Balconies
✓ Unlimited View
✓ Elevator
✓ Building License: 1978