Description
Strong rustic-monastic references are scattered throughout the modern spaces of this property.
The sunny apartment has multi-level lighting in the living room, an impressive kitchen in olive shades and a sink made entirely of granite. In the bathroom, the combination of the cold shades of wood and marble, the ergonomic shower and the porcelain sink, create a perfect and modern aesthetic effect.
A charming studio apartment with an amazing view, which is also a promising investment proposal.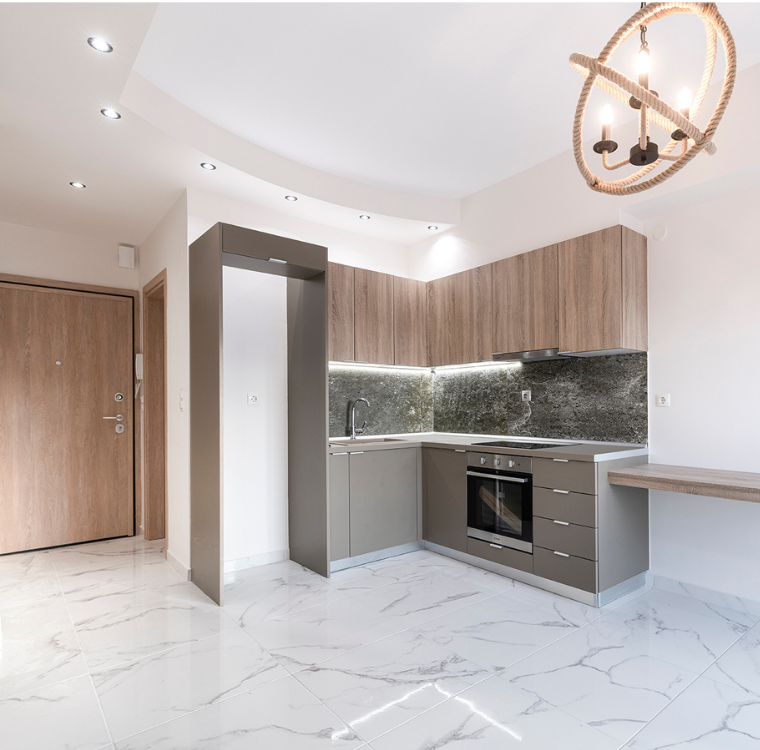 Characteristics
✓ Front view ✓ 3rd floor
✓ 41 sq.m. mixed
✓ 1 Bedroom
✓ Balcony
✓ Unlimited View
✓ Elevator
✓ Building License: 1978